Medium & Large Business
Empower Your Medium and Large Businesses with Nexel's Cloud Communication Solution
In today's fast-paced business world, seamless communication is essential for medium and large businesses. Nexel, a powerful cloud-based communication solution, can help you achieve greater efficiency, collaboration, and scalability. Explore the numerous benefits of using Nexel for your medium or large business, and see how it can revolutionize your company's communication infrastructure.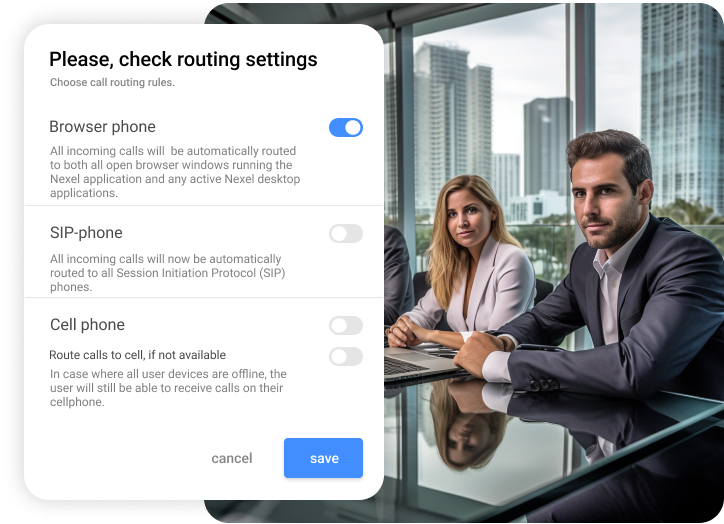 Nexel: The Ideal Communication Solution for Medium and Large Businesses
Nexel offers an extensive range of features tailored to meet the unique communication needs of medium and large businesses. Some of these standout features include:
Unified Communications
Nexel combines various communication channels such as voice, video, messaging, and conferencing into a single, easy-to-use platform.
Seamless Integration
Integrate Nexel with your existing CRM, helpdesk, and other business applications to streamline your workflow and enhance productivity.
Call Management
Efficiently manage and route calls using Nexel's advanced call handling features, ensuring that your customers connect with the right person or department.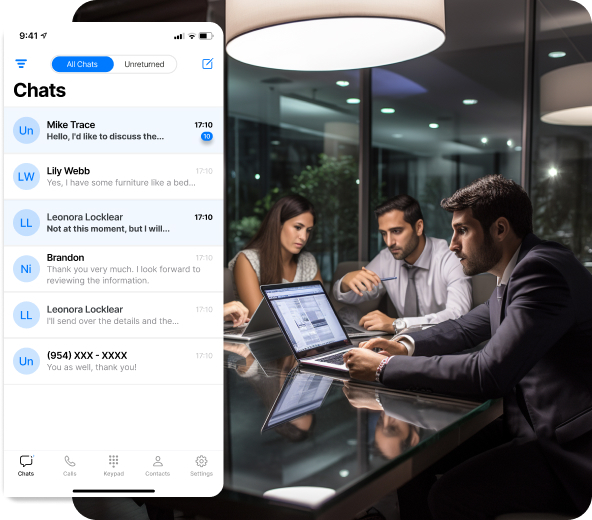 Key Benefits of Nexel for Medium and Large Businesses
By incorporating Nexel into your communication strategy, your business can enjoy numerous advantages, including:
Enhanced Collaboration
Nexel's unified communication platform allows your team members to collaborate effectively, regardless of their location, leading to increased productivity and efficiency.
Cost Savings
Save on infrastructure and maintenance costs with Nexel's cloud-based solution, which eliminates the need for expensive hardware and on-site management.
Scalability
As your business grows, Nexel can easily scale to accommodate your expanding communication needs, ensuring that your operations run smoothly.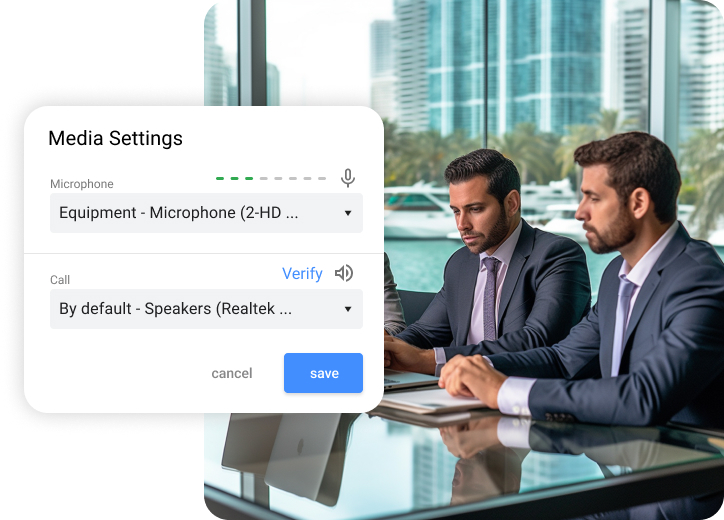 Frequently Asked Questions (FAQs)
Yes, Nexel offers a cross-platform solution, allowing you to access the platform on desktops, laptops, tablets, and smartphones.
Nexel's cloud-based infrastructure is built on a robust and reliable foundation, ensuring minimal downtime and optimal performance.
Nexel offers comprehensive support options, including live chat, email, and phone support, as well as a wealth of resources such as tutorials and documentation.
Absolutely! Nexel allows you to port your current phone numbers, ensuring a seamless transition and minimal disruption to your business communications.
Nexel offers flexible pricing plans to suit businesses of all sizes. For more information on pricing, visit the Nexel website or contact their sales team.
Upgrade your business communications today with Nexel's powerful and feature-rich cloud communication solution. Experience the difference that Nexel can make in your medium and large businesses, and give your company the communication tools it needs to thrive.
Track all unreturned calls and texts in a single click
With our proprietary filter technology, when you access your list of missed calls from your CRM, with a click, you can see the purpose of the prospect's or client's call and take fast, appropriate action with a callback or immediate text!