Construction & Real Estate
Transform Your Construction & Real Estate Business with Nexel's Cloud-Based Communication Service
The construction and real estate industries rely heavily on effective communication and collaboration. Nexel's cloud-based communication service is here to revolutionize the way your business operates, offering a wide range of benefits specifically tailored to your industry. In this piece, we'll delve into the advantages of using Nexel for construction and real estate businesses.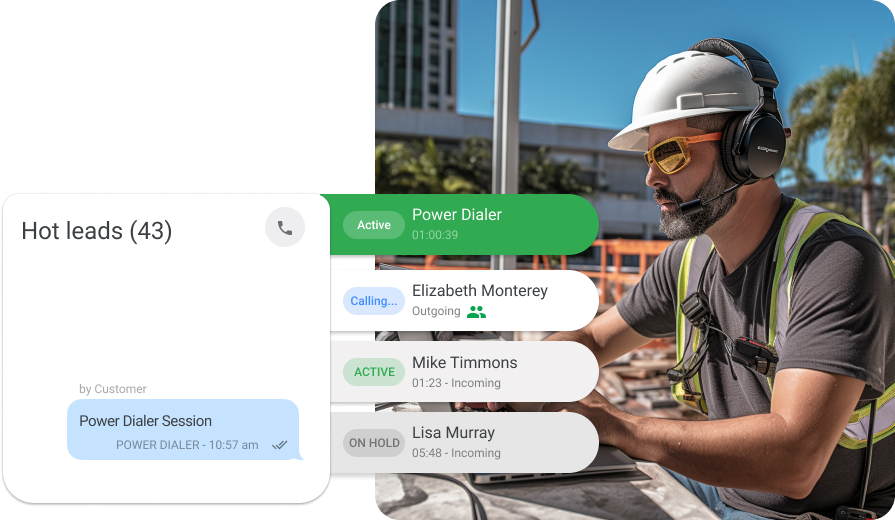 Top Benefits of Nexel for Construction & Real Estate
Streamlined Communication
Nexel ensures clear and efficient communication across your entire team, including on-site workers, contractors, and office staff. Voice calls, video conferencing, and messaging are all available through one easy-to-use platform.
Cost-effective
By utilizing Nexel's cloud-based technology, your business can eliminate the need for costly hardware and maintenance, lowering overall expenses without sacrificing quality.
Remote Site Access
Stay connected with your team, no matter where you are. Nexel's mobile app allows you to communicate with on-site workers and manage projects from the palm of your hand.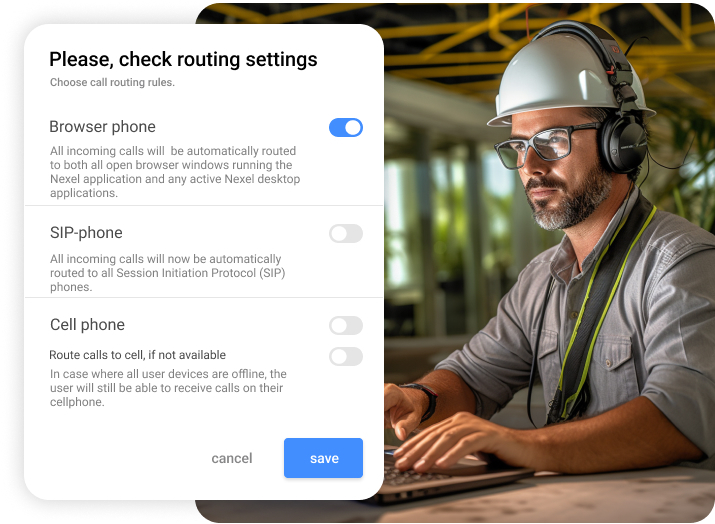 Key Definitions and Artefacts
Cloud-Based Communication
A communication system hosted in the cloud that offers easy scalability and flexibility without the need for physical hardware.
Nexel
A state-of-the-art cloud-based communication service designed to provide seamless voice calls, video conferencing, and messaging for construction and real estate businesses.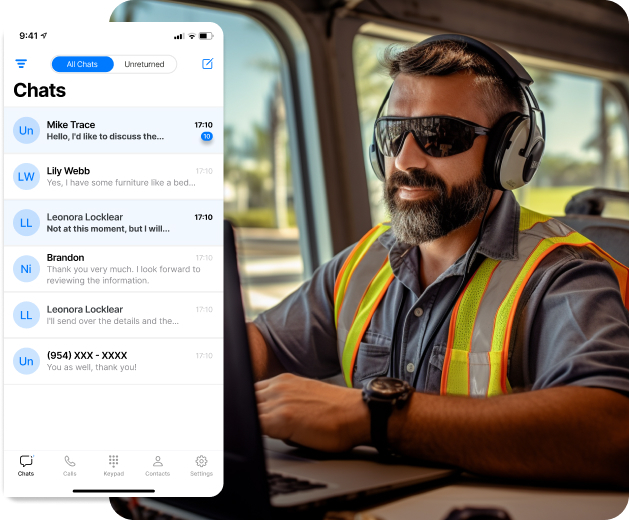 Frequently Asked Questions (FAQs)
To begin using Nexel, visit their website and sign up for an account. Choose the subscription plan that best fits your needs, then set up your team and start enjoying the benefits of streamlined communication.
Nexel is compatible with a wide range of devices, including smartphones, tablets, laptops, and desktop computers. Additionally, Nexel offers a mobile app for iOS and Android devices for easy access to your communication tools while on the go.
Yes, Nexel offers high-definition voice and video calls, ensuring crystal-clear communication between your team members, clients, and partners.
Nexel provides customer support through various channels, including email, live chat, and phone support. Their team is available to assist you with any questions or concerns you may have.
Yes, Nexel offers number porting services, allowing you to retain your existing phone number when you transition to their platform.
Revolutionize Your Construction & Real Estate Business with Nexel's Cloud-Based Communication
Don't let outdated communication systems hold your business back. Discover the power of Nexel's cloud-based communication service and elevate your construction or real estate company to new heights. Get started today and experience the difference Nexel can make in your business operations!
Track all unreturned calls and texts in a single click
With our proprietary filter technology, when you access your list of missed calls from your CRM, with a click, you can see the purpose of the prospect's or client's call and take fast, appropriate action with a callback or immediate text!