HealthCare
Revolutionize Your Healthcare Communications with Nexel
The healthcare industry requires efficient and reliable communication systems to provide top-notch patient care. Nexel, a premier cloud-based communication service, offers a wide range of features designed to address the unique needs of healthcare providers. This discussion will focus on the benefits of using Nexel in healthcare, key definitions, artifacts, and frequently asked questions.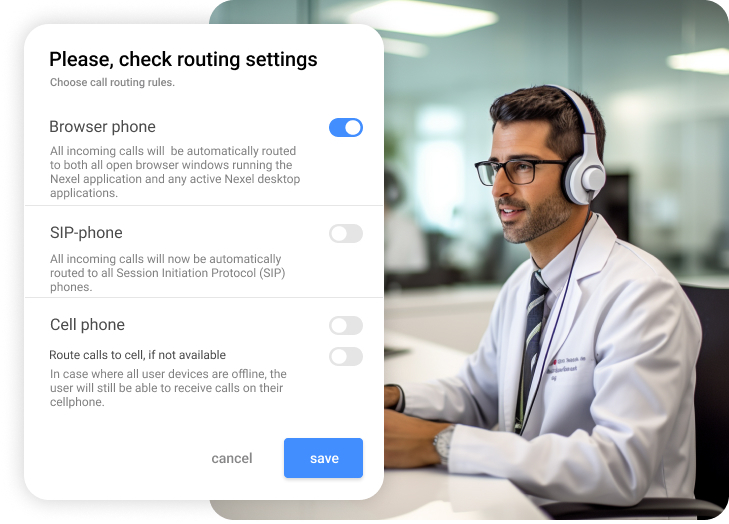 Key Benefits of Nexel in Healthcare
Improved Patient Experience
Streamline patient interactions with features such as appointment reminders, automated call routing, and virtual waiting rooms.
Enhanced Collaboration
Facilitate seamless communication among healthcare professionals with tools like secure messaging, video conferencing, and real-time file sharing.
Scalability
Nexel's cloud-based infrastructure allows healthcare providers to easily scale their communication systems to meet the demands of a growing practice.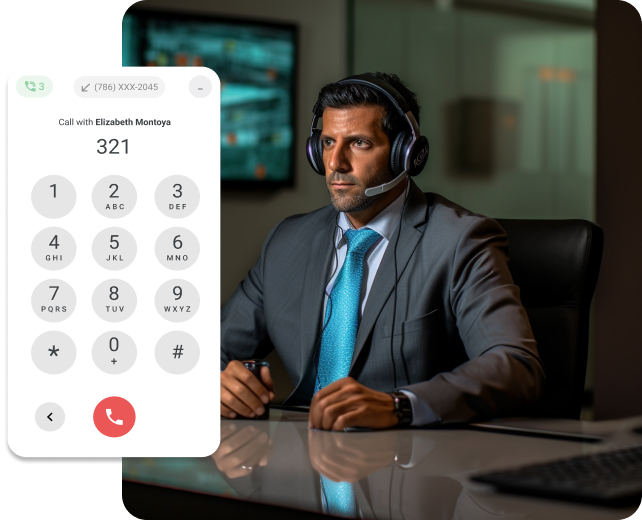 Key Definitions and Artifacts
Nexel
A leading provider of cloud-based communication services, offering innovative solutions specifically designed for the healthcare industry.
Healthcare
A sector comprising various organizations, institutions, and professionals dedicated to providing medical care, including diagnosis, treatment, and prevention of illnesses and injuries.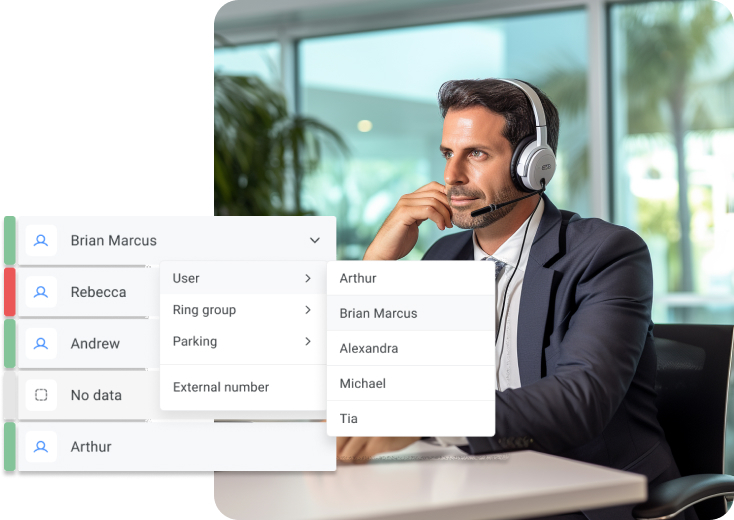 Frequently Asked Questions
Nexel prioritizes security and adheres to industry standards and regulations, including HIPAA, to protect patient information. The platform employs advanced encryption and security protocols to ensure data privacy.
Yes, Nexel's communication services can integrate with various EHR systems, streamlining workflows and improving data consistency across your healthcare organization.
Absolutely, Nexel provides a range of telemedicine tools, including secure video conferencing and virtual waiting rooms, to facilitate remote patient consultations and enhance patient care.
Yes, Nexel offers scalable plans to accommodate healthcare providers of all sizes, making it an ideal solution for small practices looking to improve their communication systems.
Yes, Nexel allows healthcare providers to automate appointment reminders, reducing no-shows and enhancing the overall patient experience.
In summary, Nexel's cloud-based communication services offer healthcare providers a comprehensive solution to improve patient care, enhance collaboration, and reduce costs. By leveraging Nexel's innovative features and tools, healthcare organizations can revolutionize their communication systems and focus on providing exceptional patient care. Experience the difference Nexel can make in your healthcare practice today!
Track all unreturned calls and texts in a single click
With our proprietary filter technology, when you access your list of missed calls from your CRM, with a click, you can see the purpose of the prospect's or client's call and take fast, appropriate action with a callback or immediate text!