Voice Calls
Make Your Voice Heard with Nexel
As businesses expand and customer interactions become more complex, having a reliable and feature-rich voice calling solution is paramount. Nexel's cloud-based service is designed to revolutionize your business communication with its innovative approach to voice calling. Let's dive into the benefits and explore how Nexel can take your voice calls to the next level.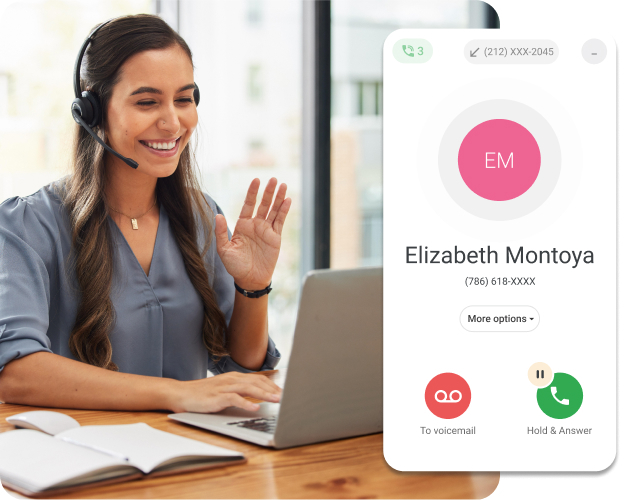 It's easy with us!
Benefits of Nexel
EASY
Using cloud PBX software is easy and user-friendly, making it a great choice for businesses of all sizes.
Smart
Nexel offers advanced features such as voice recognition and automated call routing, allowing businesses to stay connected and efficient.
Powerful
Cloud PBX software packs a powerful punch with features such as predictive dialer and voicemail drops, making it an ideal choice for businesses of all sizes.
EASY TO USE
The easiest phone system you'll ever set up
Nexel is the easiest to set up, as it requires no complex hardware or software installation. With just a few clicks and very little effort, you can start managing calls, routing customers and setting up unique business branches quickly and seamlessly. Plus, it's 100% secure and always available for use.
Use the mobile app, desktop or desk phone
With Nexel, you get the flexibility to use the mobile app, desktop or desk phone depending on your preferences and needs. This saves time and eliminates hassle — plus you get access to all of the features you need no matter what device you're using.
Add new phone numbers, devices, IVRs or customers no time
Nexel makes it easy to add new phone numbers, devices, IVRs or customers in no time. With a few clicks and no complicated setup processes, you can quickly configure new devices and services so that your business is always ready to handle more calls and customers.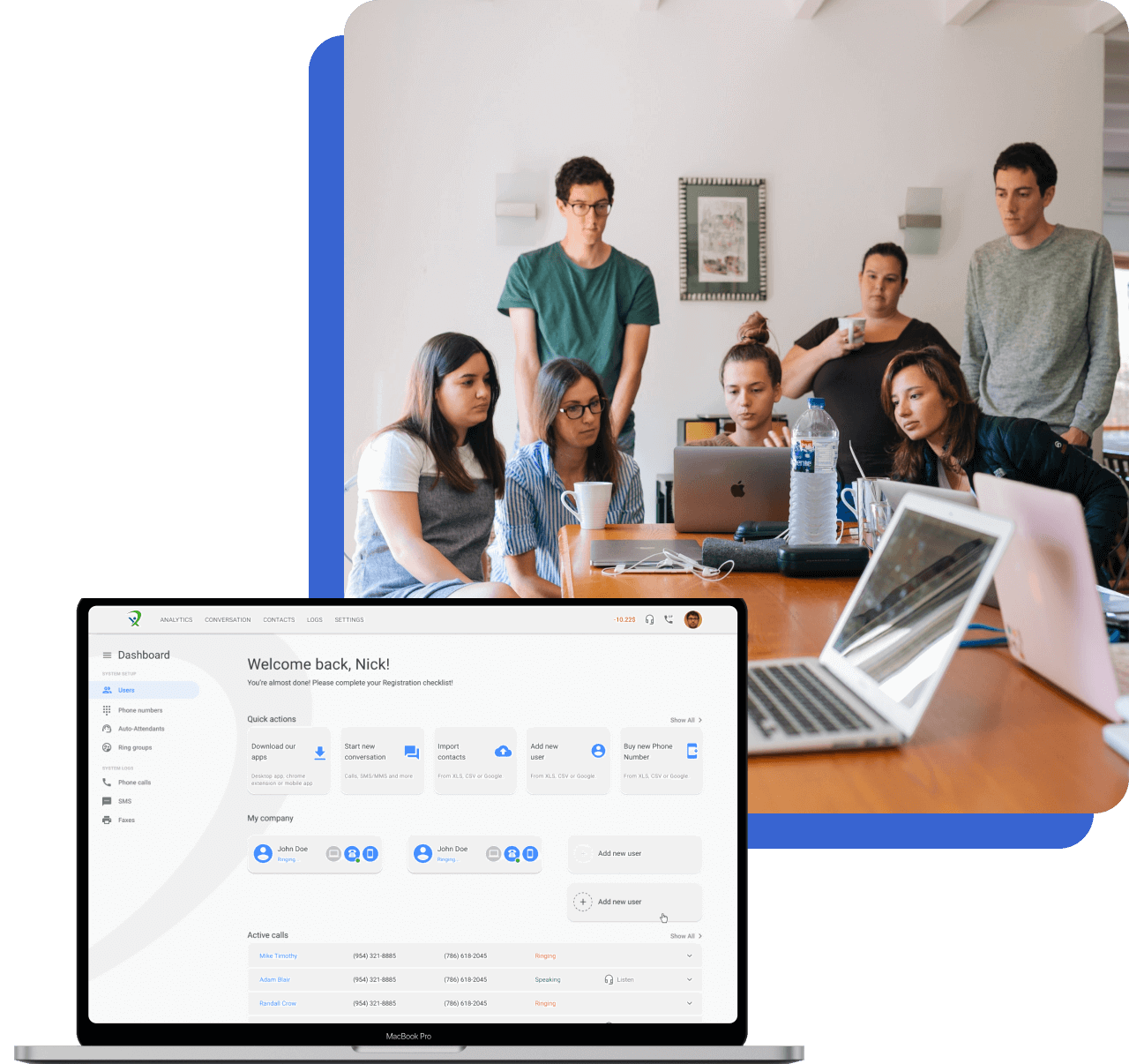 SMART
Route customers with IVR and call queues
You can quickly create detailed IVRs and configure custom call queues so that customers get the help they need in the shortest amount of time possible. You can even create personalized welcome messages to greet
Monitor call quality, usage, device status, and setup alerts
Nexel allows you to monitor call quality, usage, and device status, giving you a clear overview of how your system is performing. You can setup alerts to track irregularities such as dropped calls or device errors, giving you peace of mind that your communications are always running smoothly.
Take Control of your numbers reputation
Nexel's cloud PBX allows you to take control of your numbers reputation and protect it from scammers. It even provides "Scam likely" calls markup detection, helping you identify potential threats quickly and easily.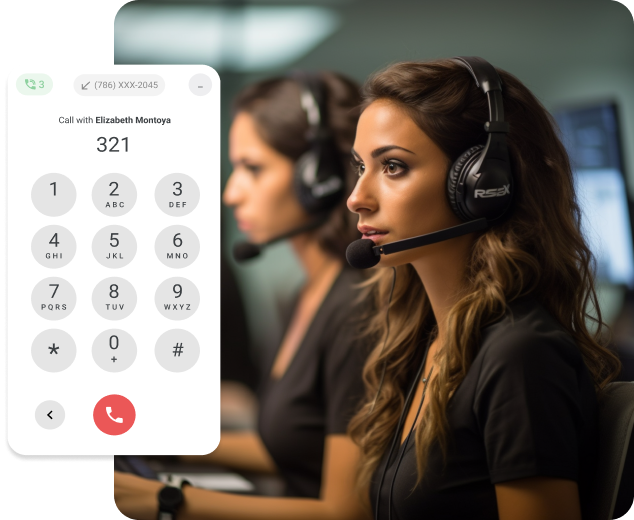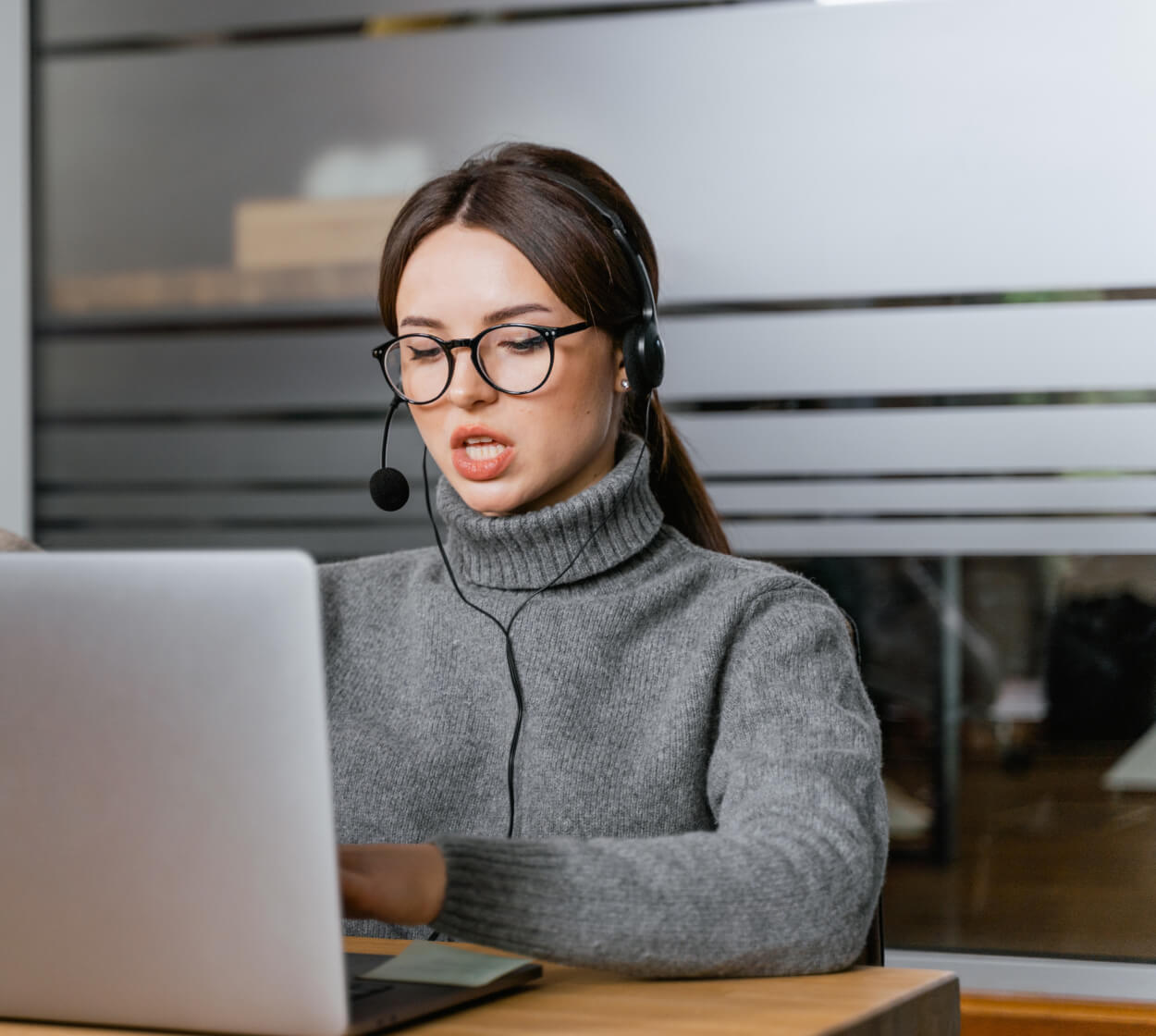 Advance Your Business With Cloud VOIP
POWERFUL
Predictive Dialer
Nexel provides a powerful predictive dialer that can significantly streamline your customer outreach. With its advanced automation capabilities, the dialer can dial multiple phone numbers at once and even pause during voicemail messages, making it an ideal solution for businesses looking to increase their customer connections without wasting time and resources.
Voicemail Drop
Voicemail Drop is a powerful tool that can let you quickly and easily send automated messages to customers. You can create pre-recorded voicemails in multiple languages, saving you time and effort when sending out promotional messages or customer alerts. Voicemail Drop makes customer outreach simpler and more efficient than ever before.
Local Presense
By making use of virtual phone numbers and custom caller ID's, VoIP services can make it easier to connect with customers in a various states/countries with maximum answer rate.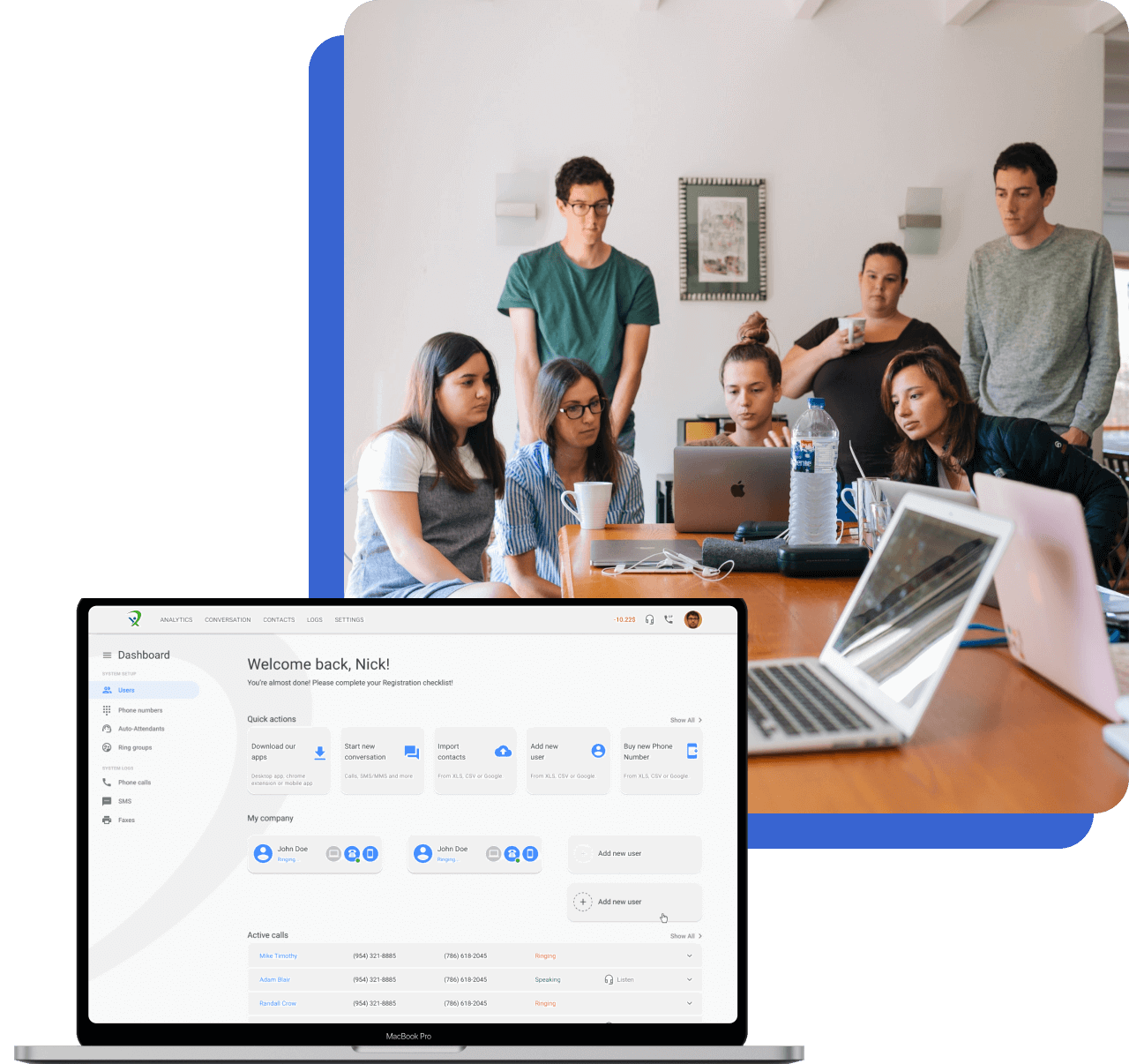 Benefits
And more then 8 other great features
Buy vanity number easy
Nexel offers you an easy-to-use vanity number purchasing system with no additional fees to help you find the perfect number.
Track unreturned calls
Our system helps you track unreturned calls and texts to ensure your team is always responding to all missed calls.
Visual Voicemails
Visual Voicemails feature provides users with an intuitive, graphical way to review and manage their voicemail messages.
Call recording
Call Recording feature allows users to both manually and automatically record their calls for training purposes or to keep a record of conversations.
Click 2 Dial
Easy and efficient way to place calls from user computer or mobile device with a single click.
Broadcast VM drop
Quickly send out pre-recorded messages to groups or individuals with just a few clicks.
Smart calls distribution
Easily distribute incoming calls amongst team members based on availability and parameters set by the user.
Crystal clear HD sound
Nexel offers crystal clear HD sound quality for all calls, ensuring optimal communication with maximum clarity.
Frequently Asked Questions about Business Phone Systems
One of the major advantages of a Nexel phone system is that it allows businesses to increase their mobility and flexibility. Users have access to the entire system of communication from any device with an internet connection, meaning they can use the same number while in different locations or while travelling without disruption. This makes it easier for customers and employees to reach out and stay connected, no matter where they are located.

The other major advantage is cost savings. Since cloud solutions require less hardware than traditional phone systems, businesses save money over time through reduced installation costs, equipment costs, maintenance costs, and more. In addition, business owners who want to add additional lines for peak times can easily do so without large upfront capital investment, meaning their monthly overhead can remain manageable.
Setting up a Nexel system doesn't require complicated equipment and can be done with minimal effort. The most basic requirements are an internet connection and handsets capable of making voice calls over IP, such as a standard deskphone or smartphone. Depending on the business's needs, they may also consider headsets if they want to maximize comfort and mobility while using their Cloud VoIP system.

For businesses that need access to advanced features such as fax-to-email, auto attendants, and call forwarding, they may need additional hardware such as an IP PBX device or gateway. This hardware houses many of these features in one place, making setup easier and faster than having to manage it through multiple separate systems. Ultimately though, the specific equipment needed for each business's cloud VoIP phone system will depend on the features required for their operations.
Yes, you can use your existing devices with Nexel system. Depending on the type of device and service provider, there may be certain configuration requirements in order to ensure compatibility. For instance, phones must be VoIP-enabled and configured to work with the new system. Depending on the provider, businesses may also need additional equipment such as routers and switches for integration into the network infrastructure.

To find out which systems are compatible with yours, consult your service provider prior to setting up your VoIP phone system. Additionally, all of your data will remain secure and private since it is hosted in the cloud. This means that you don't have to worry about complicated installation or extra hardware components needed for security purposes as it is already taken care of by the cloud provider.
Setting up Nexel system is quite simple and usually takes only 15 minutes. The first step is to sign up for service from a qualified provider and select the package that fits your needs. After you have activated your account, the next step is to link your phones, tablets or computers to the VoIP system. Depending on the type of device and service provider, there may be certain configuration requirements in order to ensure compatibility. Finally, configure settings such as caller ID, call routing and forwarding options, then test out all of the features offered by your new cloud VoIP system. With most providers offering easy-to-use dashboard tools and dedicated customer support teams, setting up your new phone system should be a breeze!
Choosing Nexel as a Cloud phone system makes sense for business owners who need a reliable, affordable and scalable communication solution. Cloud systems are powered by cloud technology which can provide you with an array of features and benefits that traditional landlines cannot offer. These features include conferencing capabilities, voicemail to email transcription, call logs, call forwarding, automated attendant and more.

Moreover, since the services are delivered over the internet, businesses have the flexibility to set up their phone system from anywhere at anytime. This eliminates the need for additional capital investments in hardware or complicated installation processes. Finally, Nexel can be easily scaled up or down depending on the needs of your business.
Track all unreturned calls and texts in a single click
With our proprietary filter technology, when you access your list of missed calls from your CRM, with a click, you can see the purpose of the prospect's or client's call and take fast, appropriate action with a callback or immediate text!