Unlock the Power of SMS for Your Business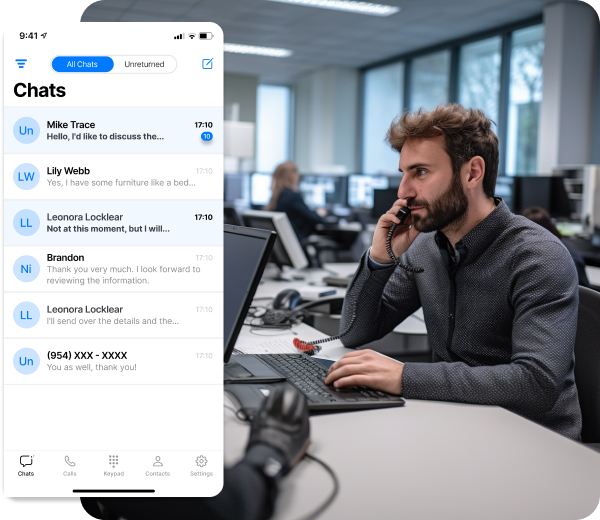 Communicate quickly and easily with lightning-fast efficiency!
Smart personalisation
Allows you to build relationships and reach customers more effectively.
Scheduled messages
Allows businesses to easily plan, manage, and execute timely communication with customers.
Bulk sms in a seconds
Instant Communication with large numbers of customers at once, with just a few clicks.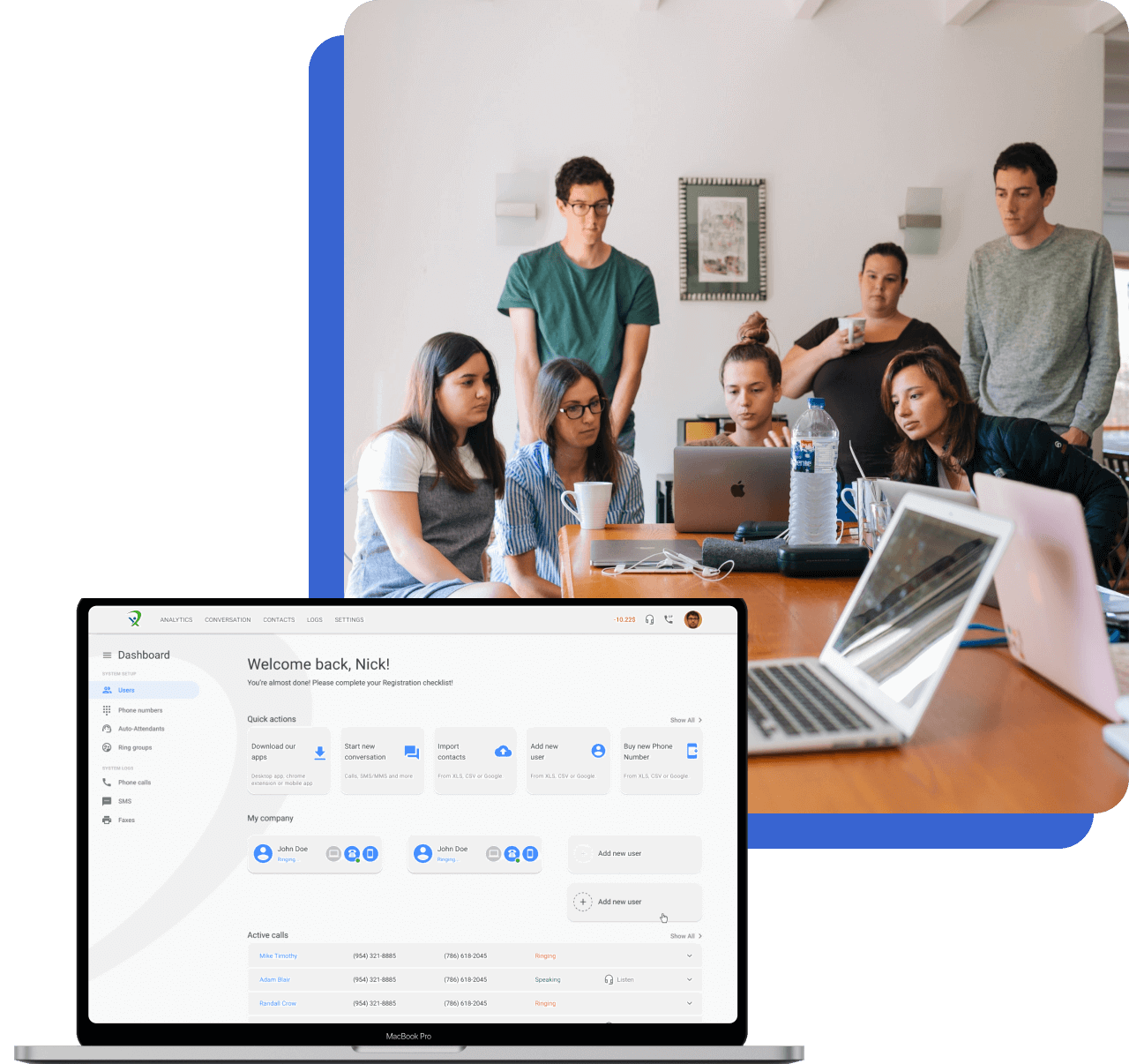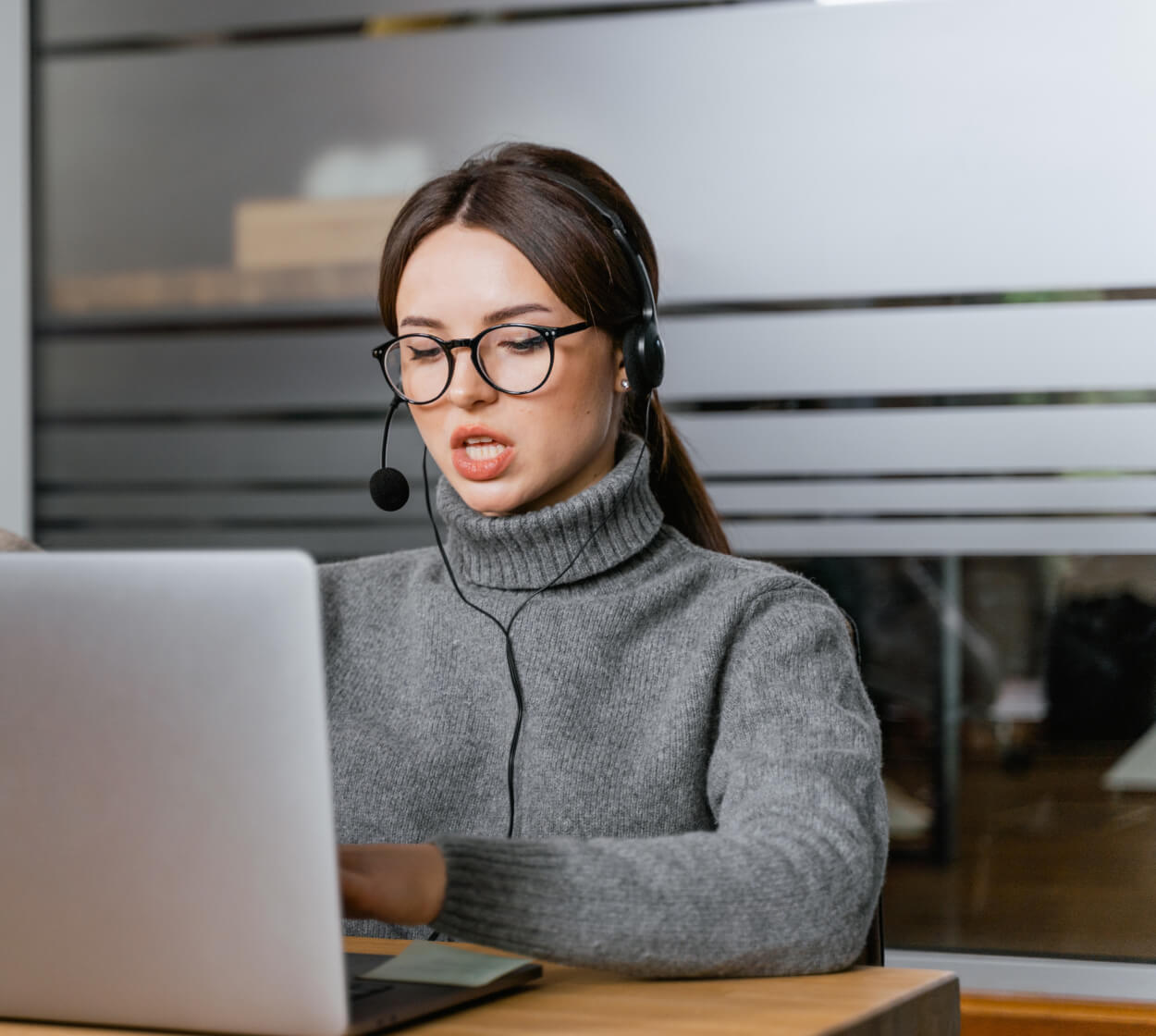 Reach new heights with Cloud Business SMS
POWERFUL
Auto-responders
Auto-responders offer businesses the ability to automate routine tasks, freeing up time and resources for more important activities.
SMS templates
Quickly craft and deliver messages tailored to a variety of customer needs.
MMS Rich media - texts, photos, video and documents
Helps businesses reach customers with multimedia content, offering an engaging way to promote products and services.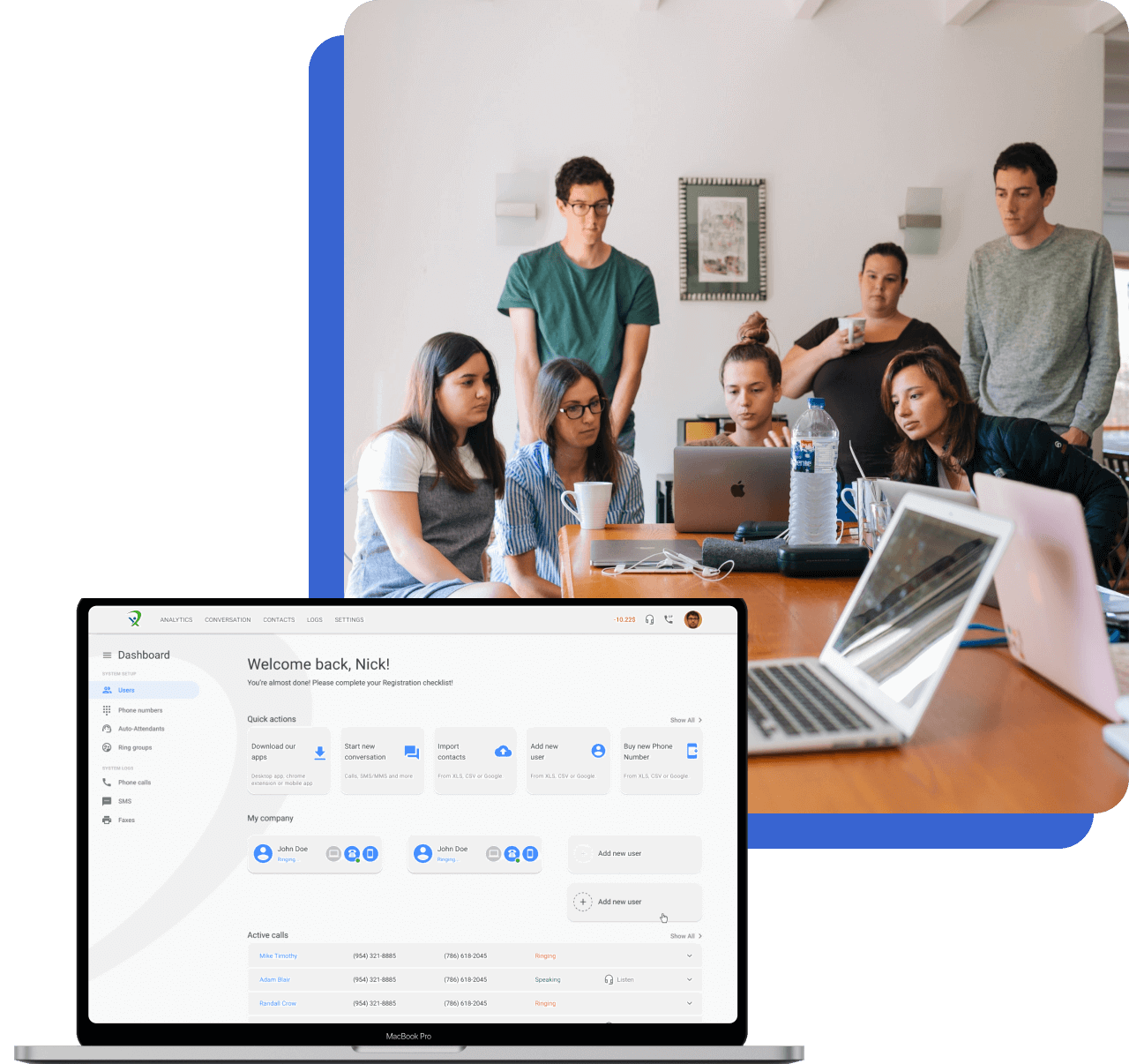 Add texting to your existing phone numbers
Easily extend your customer reach and make communication more convenient for both you and your customers.
Delivery reports
Give businesses confidence that their messages are being received, providing a powerful way of measuring engagement and reaching out to customers more effectively.
International texts
Make it easy to stay in touch with customers around the world, allowing businesses to stay connected and build relationships with a global audience.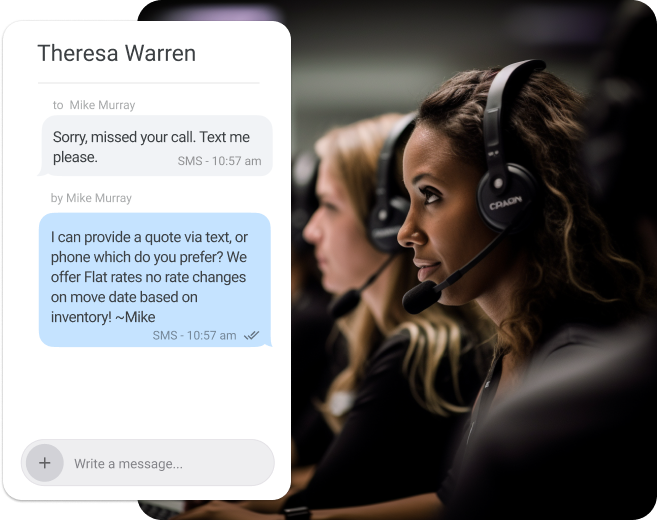 Frequently Asked Questions about Business Phone Systems
Business SMS provides an effective and easy way to stay connected with customers, partners, and teams. With business SMS, organizations can send automated messages quickly and easily in order to keep customers updated on their products and services or inform them of upcoming offers. Not only is it cost-effective compared to other forms of communication, but it also allows for messages to be sent instantly, which helps keep people engaged.

Additionally, businesses can use business SMS to provide personalized experiences. By leveraging business SMS applications, companies can send targeted messages based on users' preferences and past behaviors. This makes it easier for businesses to build relationships with their customers by offering tailored content; this will help increase customer satisfaction and loyalty in the long run.
Business SMS helps to increase engagement among customers, teams, and partners by providing an easy and effective way to communicate. It allows businesses to reach a greater number of people quickly, while also offering personalized messages tailored to their needs. Additionally, it offers the ability to track customer behavior in order to gain valuable insights into how your message resonates with them.

By leveraging Business SMS, companies can schedule automated messages to be sent at specific times, reminding customers about upcoming offers or letting them know when new products are available. This not only keeps customers engaged but also helps businesses save time and energy on manual outreach efforts. Furthermore, users can opt-in for text updates through a shortcode that companies provide; this feature helps businesses reach out directly whenever they have new content ready for their customers.
Business SMS is an invaluable tool for many types of organizations, large and small. Companies that are looking to increase customer engagement can greatly benefit from using Business SMS as it offers a reliable communication channel through which they can deliver personalized content at scale. Additionally, businesses in the retail and hospitality industries can use business SMS to automate messages such as appointment reminders, promotions, or loyalty programs.

Businesses in the healthcare industry also benefit from utilizing business SMS to communicate with patients about appointment confirmations or health-related information. For example, hospitals and clinics can send automated messages about upcoming appointments or health tips; this helps to increase patient engagement and satisfaction. Likewise, educational institutions can leverage business SMS to keep parents informed about their children's progress or important announcements in real-time.
Yes, it is possible to use your existing numbers for Business SMS. This means that you can avoid the hassle of setting up new numbers and configure them easily. Additionally, you can keep track of performance metrics like delivery rate, open rate, and click-through rate more efficiently; this helps you monitor the effectiveness of your campaigns and make necessary adjustments as needed. Using your existing numbers for business SMS also helps to maintain consistency across all communication channels and strengthen customer relationships in the process.
Track all unreturned calls and texts in a single click
With our proprietary filter technology, when you access your list of missed calls from your CRM, with a click, you can see the purpose of the prospect's or client's call and take fast, appropriate action with a callback or immediate text!